Top Free Online Events for Cybersecurity Awareness Month
---
Whether you want to learn everyday cybersecurity tips & tricks from our industry experts, sharpen your skills in one of our workshops, or start a new career in this skyrocketing field, we got you covered.
October is Cybersecurity Awareness Month, and at the University of Wisconsin—Madison Cybersecurity Bootcamp we are hosting online events all month long on a broad range of introductory-level cybersecurity topics.
Check out our full lineup of 100% online, 100% free events below, and then make sure to sign-up for the ones that interest you the most before we reach our participants' limit!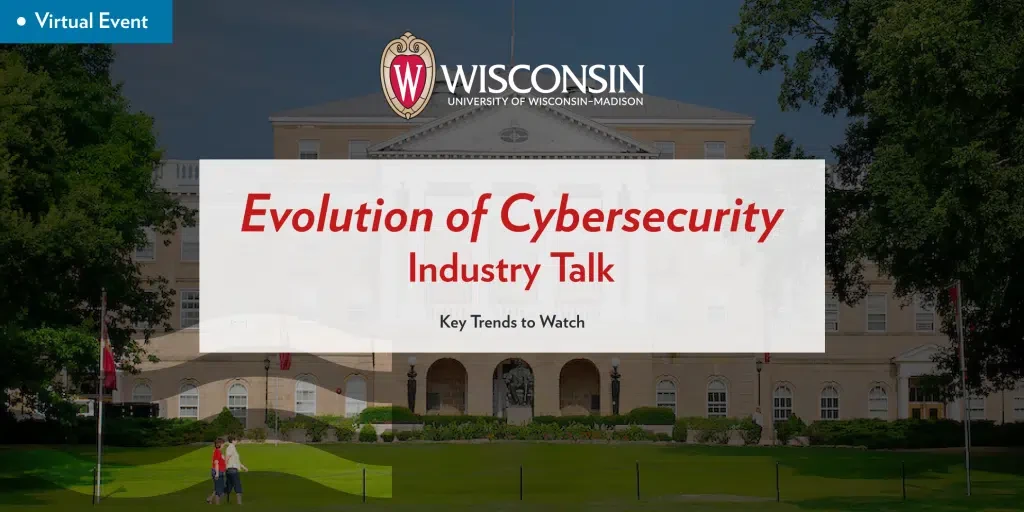 The Evolution of Cybersecurity
| On-demand Panel
There's so much to learn about cybersecurity and the evolving world of online threats! Come join our experts for this 1-hour virtual event and stay up-to-date with the latest in cybersecurity.
Topics include:
Today's cybersecurity threat landscape
What COVID-19 has changed (and what it hasn't)
What it takes to thrive and succeed in cybersecurity
Industry-wide job demand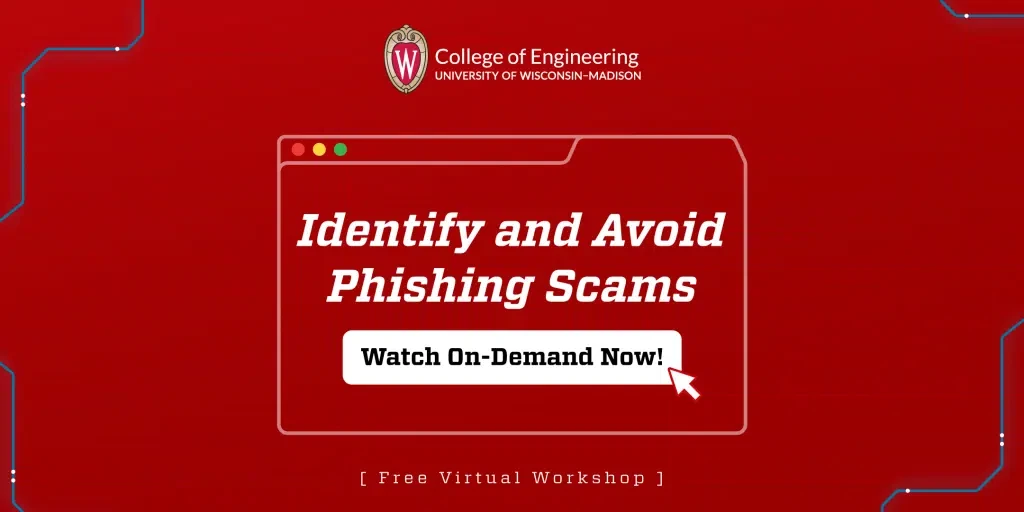 Identify and Avoid Phishing Scams
| On-demand Workshop
Phishing scams are on the rise! If you want to learn how to protect your sensitive personal data from online scammers, this is the event for you. Our cybersecurity expert, Romeo Gardner, will guide you through a free, hands-on workshop and discuss:
What Phishing and CatPhising attacks are
What Wireless and Evil Twin attacks are
How to protect your sensitive information
Alternatives to public WIFI networks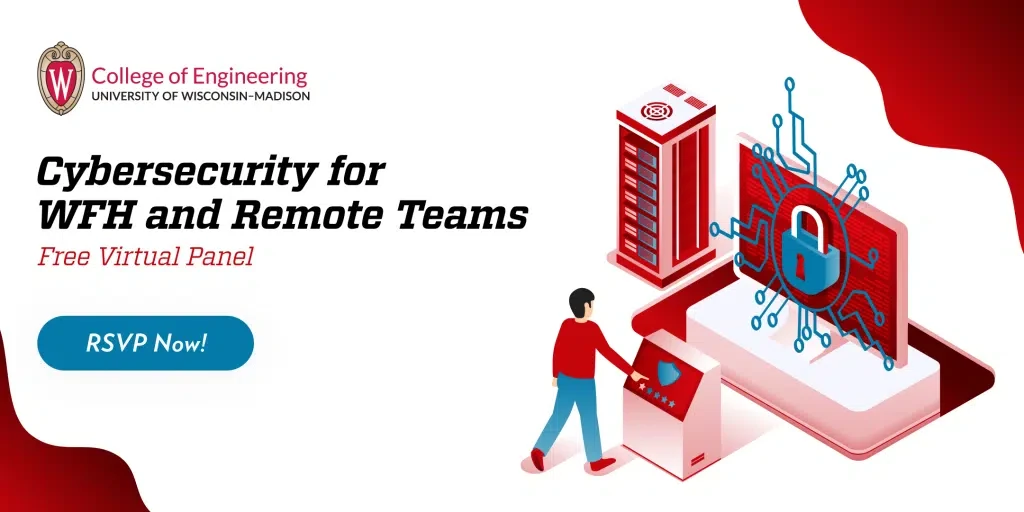 Cybersecurity for WFH and Remote Teams
| October 28th
The sudden shift to remote work made companies and employees more vulnerable to cyberattacks than ever before. Whether you started working from home during the pandemic, or are a business owner with a newly remote-first workforce—this event is for you.
Topics will include:
Safety tips for WFH employees
Training employees to prevent data breach attempts
Hardening remote systems against cyberattacks
How you can break into the cybersecurity industry
---
If you liked our Cybersecurity Awareness Month events, we invite you to sign-up for our On-Demand Webinar Channel.
By registering at the link above you will get exclusive access to recordings of our past events, workshops, and panel discussions.
Did you find yourself on this page because you're looking for an online educational program that can prepare you for a career in cybersecurity? Then we think you should reach out to our admissions team and ask them about how the UW—Madison Cybersecurity Bootcamp can help you gain job-ready skills to become a cybersecurity professional in just 10 months.
The UW—Madison Cybersecurity Bootcamp offers:
100% live, online classes
Evenings and weekends sessions
Industry-expert instructors
Collaborative, virtual learning ecosystem
Hands-on cyber labs
Complete in less than a year
Career services