Everything You Need to Know About Cybersecurity Careers
---
Considering a career in the cybersecurity sector but aren't sure how to begin or what you need to know to get started? This guide is for you!
The cyber industry is one of the fastest-growing fields globally, with plenty of different career options to choose from once you gain experience.
Defend against cyberthreats, attacks, and hackers as a cybersecurity professional, or dive into information security and help protect sensitive data.
Regardless of what you want to explore, the cybersecurity industry is looking for dedicated individuals to help protect communities, governments, and businesses from potential threats.
With the need for cybersecurity professionals in high demand, now is the best time to pursue this career field. In 2021 alone, an estimated 3.5 million cybersecurity jobs will have gone unfilled.
Coupled with the increasing security risks brought on by the global Coronavirus pandemic, industries worldwide are in serious need of qualified cybersecurity professionals to help protect their assets.
The cybersecurity industry also offers increased job security and long-term stability, with the Bureau of Labor Statistics projecting growth in the industry to increase up to 33% through 2030. Many professionals with careers in other industries are looking to reskill and make the switch to cybersecurity.
Of course, if you have no formal education or training in the cyber field, it can be confusing to know where to start.
Thankfully, even those with no experience can find training and career-prep programs to help them successfully transition into an entry-level position as cybersecurity professionals.
If you are considering changing careers, you likely have some questions! In this free guide, we'll answer popular questions about the cybersecurity industry and how you can best enter the field with little to no formal experience.
We'll cover topics such as:
What responsibilities do cybersecurity professionals have? What skills do I need to get a job in the cybersecurity field? How can I start my cybersecurity career path? What are popular entry-level cybersecurity positions I can look into? How much does an entry-level cybersecurity salary average?
You can find everything you need to know about cybersecurity careers in this guide. Find advice and tips on entering the field, national and global statistics, and helpful insight into becoming successful in cybersecurity.
What Responsibilities Do Cybersecurity Professionals Have?
Cybersecurity is responsible for protecting all sorts of technology, data, information, devices, appliances, and digital assets from hackers or cyberattacks. It can also help deter unauthorized access from malicious or restricted users, protect against external and internal threats, and help reduce vulnerabilities caused by natural disasters, power loss, or other unintended disruptions.
As a cybersecurity professional, your job would be to help develop or implement the tools needed to keep your friends, family, communities, businesses, and governments safe from cyber harm.
But what does a cybersecurity professional do? The day-to-day responsibilities of a cybersecurity professional will vary depending on their position, the industry, the size of their team, their experience level, and other factors. In general, however, cybersecurity professionals can expect to work as the first line of defense against cyberattackers, viruses, malicious software, and more.
For those looking for a general overview of what a cybersecurity professional does, you can expect your responsibilities to range from developing, testing, adjusting, or implementing cyber defense methods across devices such as servers, computer systems, smartphones or devices, and more.
You might find yourself overseeing the security of a company's IT infrastructure, helping develop safe remote or work-from-home solutions, or developing industry-specific solutions to help protect an entity or organization from harmful hackers or threats.
Regardless of your job title, you can expect to work directly with different teams to help prevent vulnerabilities.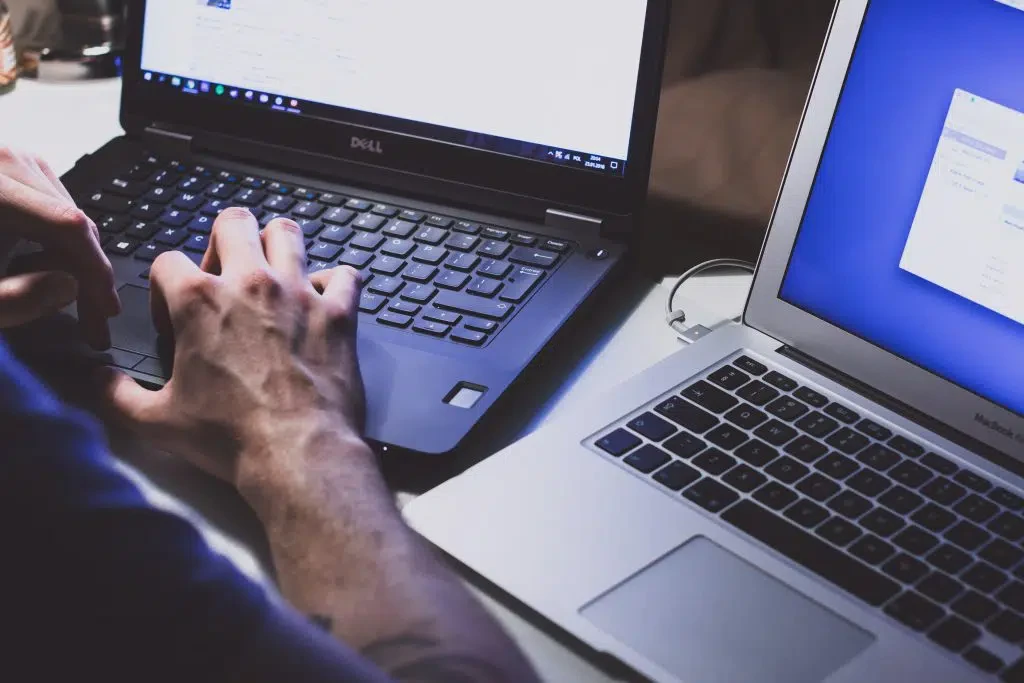 What Skills Do I Need to Get a Job in the Cybersecurity Field?
Of course, to be eligible for entry-level positions in the cybersecurity job market, you will require relevant skills and qualifications. There may be some skills you already possess, such as attention to detail or a desire to help and protect others. These are known as soft skills, which we'll explore in more detail. Other skills, known as hard skills, will be specific to the industry and require you to dedicate time to learning and honing them.
Soft and hard skills are what employers look for in a potential candidate. These skills are necessary for success in the workplace. Hard skills, as mentioned, are generally specific to the industry. They are measurable talents and abilities like computer networking that should be relevant to the position you are seeking out. You can learn these on the job or through career-training programs, as well as in learning institutions.
Soft skills are more like traits rather than measurable talents. Through time, you can evolve your soft skills and learn how to hone some while others may just come naturally to you, such as communication or leadership abilities.
To enter and succeed in the cybersecurity field, you should focus on displaying the soft and hard skills employers seek in high-quality candidates. You can continue developing your skill set as you progress in your career and decide which sector is best for you.
For example, if you hope to pursue management or supervisory roles in cybersecurity, you can improve leadership and soft management skills. Hard skills will vary depending on your responsibilities but will often include understanding how to use and install various operating systems, software, and hardware.
Some examples of soft and hard skills successful cybersecurity professionals display include:
Hard skills
Windows and Linux OS and security
Programming and scripting with Python
Cloud security
Network forensics
Endpoint security
Web application security
Secure architecture implementation
Disk management
Security Information and Event Management (SIEM) and Security Orchestration, Automation & Response (SOAR)
…and more!
Soft skills
Communication and listening
Problem-solving abilities
Presentation and attention to detail
Logical reasoning
Independence and the ability to work alone
Determination and drive
Creativity
Collaboration and the ability to work with others
Critical thinking
…to name a few!
How Can I Start My Cybersecurity Career Path?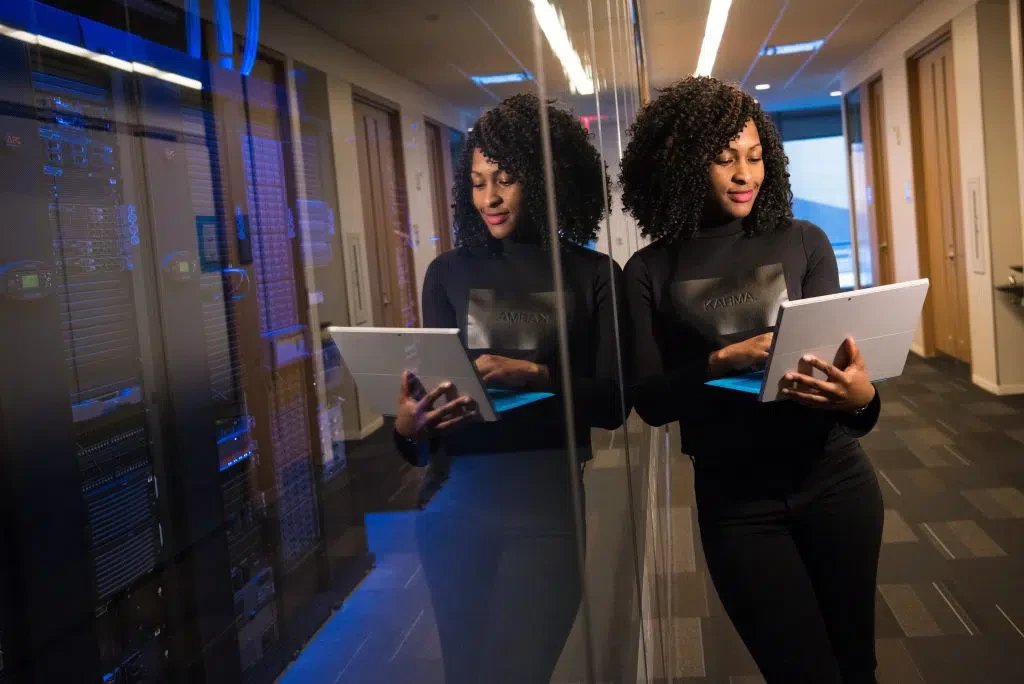 Almost anyone can become a cybersecurity professional, you just need to have the correct training, skills, and mindset! How you enter the field is typically based on how you gain your experience and skills. If you're just starting out in the industry or have recently completed a cybersecurity program or four-year degree, working with a recruiter or looking at local job listings for entry-level positions in a cybersecurity company or in an IT capacity can be a good place to start!
For those with a professional background in tech, IT, or a similar field, making the switch into cybersecurity might be easier than you think! You likely already possess some of the soft and hard skills you'll need to be a cyber defender. You may just need to switch gears and upskill to become a cybersecurity professional. For many, this decision is a no-brainer when they consider the benefits the industry offers!
If you don't have any professional experience or educational training, there are different options you can consider when trying to break into the cybersecurity field. How you gain the skills is completely up to you, but generally, you can opt for a traditional method such as a four-year university or similar type of schooling. This might not be the most practical option for those with full-time jobs or who have previously earned a degree in an unrelated field.
Other options include self-teaching or DIY learning options, which allow you the most flexibility when deciding what to study, how much time to dedicate, and what type of qualifications you are seeking out. However, without proper guidance, you might find yourself overwhelmed with the different options. This is an excellent approach for those who are highly motivated and self-guided but can be challenging for people who prefer being taught new skills by qualified professionals or instructors.
A bootcamp program can offer a fully guided solution for those who prefer hands-on instruction and is generally optimized for working adults. Bootcamp courses tend to be accelerated, meaning you can get started in the field in as little as one year. These courses are led by experienced instructors who offer an in-depth look into the world of cybersecurity. The University of Wisconsin—Madison offers a Cybersecurity Bootcamp led by industry experts who offer real-world experience and hands-on training to all participants throughout our 10-month program.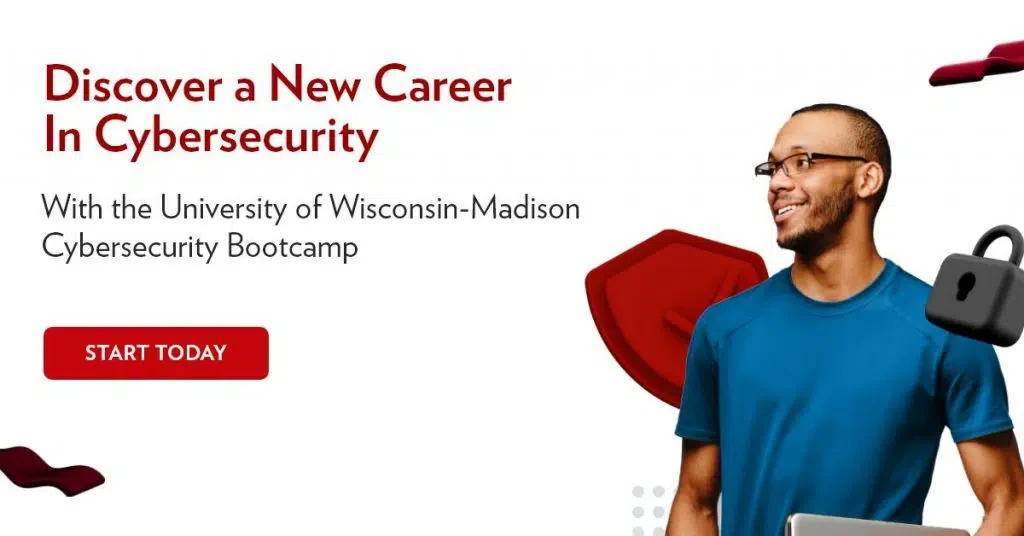 What are Popular Entry-Level Cybersecurity Positions I Can Look Into?
Discovering which cybersecurity job is right for you can take some time. While every cybersecurity professional ultimately works towards the same goal, becoming familiar with common entry-level positions can give you an idea of what to pursue when you gather the skills and training.
We recommend finding what your strengths are and looking into positions that help amplify them so you can develop a strong foundation. You can also continue to learn new skills to evolve into different job titles and positions as needed.
In the cybersecurity industry, roles are commonly broken down into two categories: Red Team and Blue Team.
The Red Team is responsible for finding, testing, and developing new solutions to potential threats and vulnerabilities.
They are the ethical hackers and pen testers (among others) who work offensively to find any potential weaknesses that cyberattackers could exploit. Common positions on the Red Team include:
Ethical Hacker, is often the most common position associated within the Red Team. These professionals are known as "white-hat hackers" and are tasked with conducting advanced penetration tests on networks and systems. This determines whether certain vulnerabilities could impact the integrity of the company or its data.
Penetration Tester, aka Pen Tester, breaks into systems to find and correct any weaknesses before a hacker can exploit it. These pros are hired by a company or work in-house at a cybersecurity firm performing vulnerability tests to help strengthen security systems.
Red Team Operator is the manager or supervisor that oversees the Red Team.
Cybersecurity Analysts work to protect software, hardware, and company networks from cyberattacks and threats. These professionals study the IT infrastructure in detail so they can monitor and evaluate threats that could lead to a potential breach in the network.
Vulnerability Assessment Analysts work with Penetration Testers and Ethical Hackers to help detect and correct any weaknesses or areas of vulnerability in a system or network.
Professionals on the defensive side are known as the Blue Team.
These cybersecurity experts are tasked with protecting cyber assets and implementing defense tactics in response to any vulnerabilities discovered by the Red Team. Some popular job titles for Blue Team cybersecurity professionals include:
Security Operations Center (SOC) Analyst is a very common entry-level position. The security operations center is the team responsible for monitoring and fighting threats. Analysts on this team help assess a company's security system for weaknesses and vulnerabilities.
Network Operations Center (NOC) Technicians are in charge of network management, including maintaining equipment, servers, telecommunication, and fielding any issues that arise. The NOC is responsible for overseeing these network components and is generally composed of a team of professionals.
Information Security Researcher is responsible for researching and gathering data on information security systems, such as those used to protect digital assets and sensitive information.
Digital Forensics Examiner spends time researching, investigating, and analyzing data to help detect cybercrimes and digital risks.
Network Security Administrators manage, monitor, and oversee computer network security to protect against external or internal threats. They often work closely with the NOC Technicians.
How Much Does an Entry-Level Cybersecurity Salary Average?
A significant reason why so many professionals seek out the cybersecurity industry, especially those who are switching careers and upskilling to transition into cyber, is its benefits. In addition to a better work/life balance, increased job security, and in many cases, more stimulating and rewarding responsibilities, cybersecurity professionals can expect to make an above-average salary in most parts of the country.
Of course, the average pay will vary based on your area, industry, and specific job title. In the Madison, WI area, cybersecurity professionals can expect to earn up to six figures per year! To better understand what an entry-level professional can make in the Madison, WI cybersecurity industry, check resources such as ZipRecruiter or the Bureau of Labor Statistics.
As you move forward and progress in your career, your earning potential will continue to increase. Developing more advanced skills and knowledge will help you grow and advance towards a higher-paying role within the cybersecurity industry. You may even find yourself eligible for additional benefits, including remote work opportunities, self-employment options, flexible schedules, and comfortable living wages.
Take the Next Step Towards Your New Career
There are many different options available when seeking out cybersecurity training and certification, so it can sometimes feel a little overwhelming when trying to get started. We're here to help!
Because the cybersecurity industry is actively seeking out new employees to help join the fight against cybercrime and attacks worldwide, there are many different opportunities available for you to explore.
If you are considering the bootcamp route – which is often the most popular due to its accelerated timeframe and hands-on training model – the University of Wisconsin—Madison Cybersecurity Bootcamp is actively welcoming new participants to sign up for our upcoming cohort! Classes are available on a rolling basis, so feel free to enroll at the time that's best for you.
Schedule a call with one of our knowledgeable admissions advisors to learn more about our program and how you can start risk-free with our Introductory Course!