The Digital Marketing Jobs Landscape
---
So, what is digital marketing? When someone is looking for something they need today, they usually turn to the internet for help. They might use Google, Yahoo, and Bing to see what is available in the local area. To date, numerous research studies have been produced showing that online sales are going to surpass those that take place at traditional institutions soon. Therefore, any company that would like to attract new customers has to make sure they have a strong presence on the internet. To make that happen, they need to invest in something called digital marketing.
For those who might not know, digital marketing refers to any and all advertising that takes place in the virtual world. For companies to get spotted by people using the internet, they need to think about their online presence and figure out how they can make it attractive to people and search engines. This is why it is important to develop a diverse digital marketing strategy. This includes thinking about paid search options, Google algorithm changes, and how they can use digital marketing to work in a complementary manner with offline marketing. With this in mind, it is time to take a closer look at digital marketing.
What Makes Digital Marketing so Important?
When it comes to the importance of digital marketing, there are several points to keep in mind. First, the cost of running a comprehensive digital marketing program is far lower than the cost of typical advertising modalities, such as radio spots and TV commercials. Second, most people will use the internet first if they are looking for products and services. Finally, because most people have a hard time going a single day without using the internet, this is an easy way to reach many people in a short period. With the rise in demand for those who have a digital marketing degree, this is also one of today's top career options.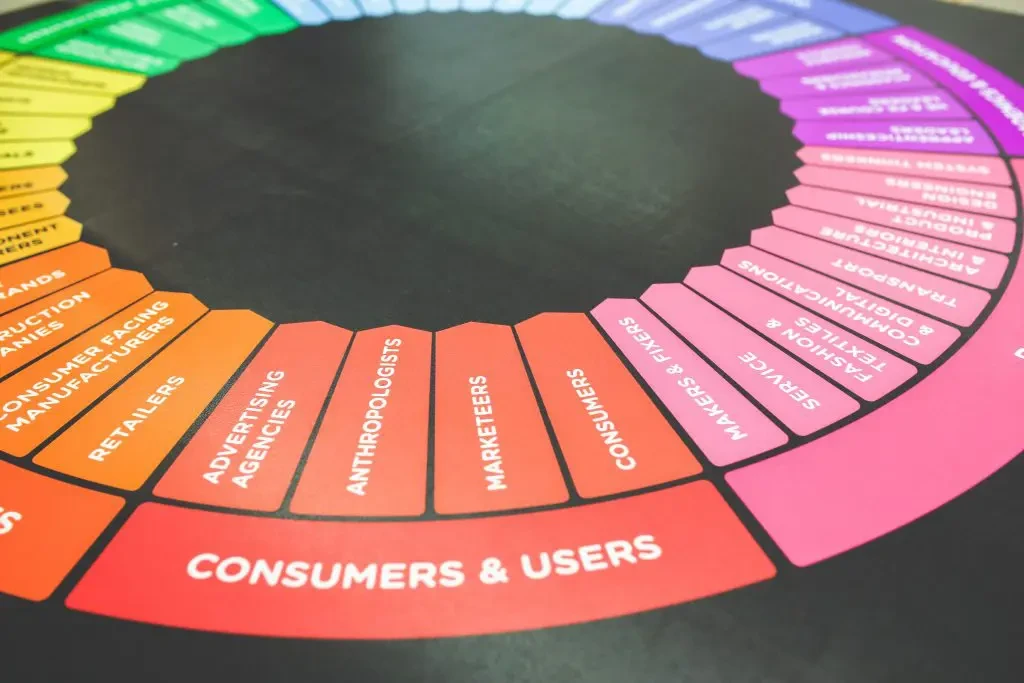 Digital Marketing Training
For those who want to work at a digital marketing agency or take one of the many digital marketing jobs, it is essential to look at what digital marketing training might look like. To be labeled a digital marketing expert or a digital marketing specialist, they usually have to take digital marketing classes in two separate areas. They are:
Marketing: To compete for a high digital marketing salary, it is crucial to learn about marketing basics. This part of digital marketing education will teach someone how to structure a comprehensive online advertising campaign.
Computer Science: The top digital marketing programs will also focus on computer science. Those looking for digital marketing entry-level jobs will need to know the basics of using the internet to reach people quickly.
Workforce Training
In addition to taking a digital marketing course, it is also essential to get some practical experience on the job. Workforce training is vital for those who have completed a digital marketing degree to see how their digital marketing tools will be applied in a real-world setting. When it comes to digital marketing, workforce training will teach people how to take the data they learned about in a digital marketing online course and apply it to specific case studies to help a company reach its target market more effectively. Furthermore, digital marketing professionals can see how their digital marketing best practices are applied in the modern era.
Certificate Programs
Those who want to compete for a higher digital marketing salary may want to consider completing a digital marketing bootcamp or a digital marketing certificate program. A few of the top digital marketing online certificate examples that could help someone strengthen their resumes include:
eCommerce Certificates
Google Ads and Analytics Certificate
Hootsuite Social Marketing Certificate
Interactive Marketing Certificate
Digital Marketing and Analytics Certificate
YouTube Certificate
Facebook Certificate
When these certificates are combined with a digital marketing online degree or the right digital marketing online classes, everyone will be positioned to compete for a higher digital marketing entry-level salary.
Degrees in Digital Marketing
To round out a robust digital marketing education program, it is critical to have a degree. Numerous degrees can help someone compete for a job in this growing arena. With the right digital marketing course distribution, everyone can look for a job in this exciting field. Some of the top degrees include:
Marketing Degrees
Bachelors of Science in Business Administration
eCommerce Marketing
Social media Marketing
Information Technology
Computer Science
Interactive Media Marketing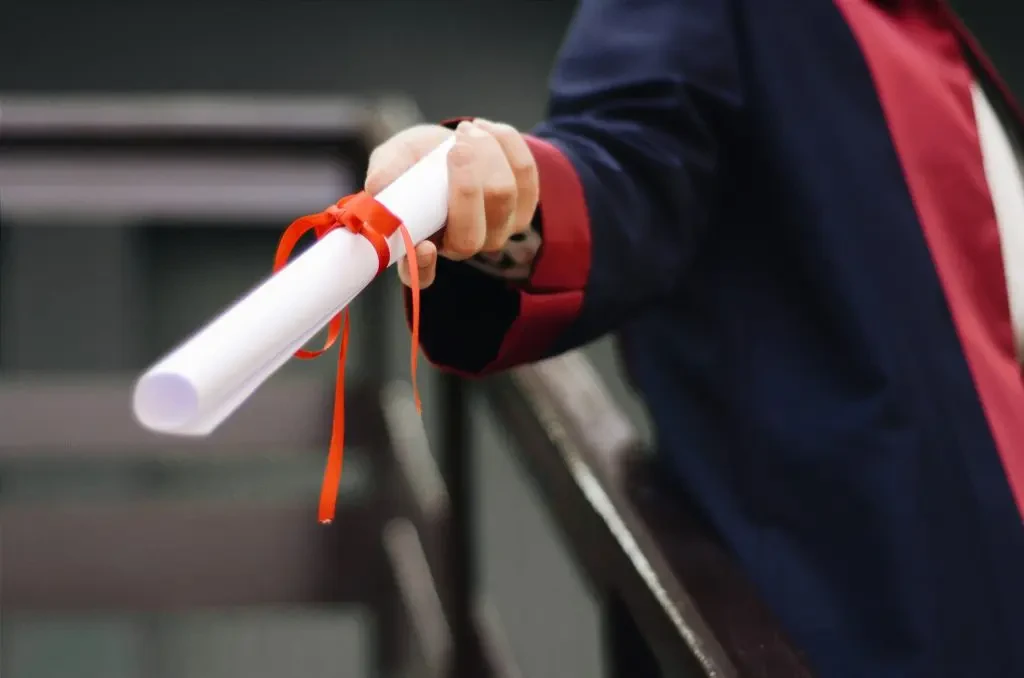 Jobs in Critical Parts of the Digital Marketing Landscape
There are numerous paths from which to choose for those looking to build a digital marketing career. Some people work in a general digital marketing area before they transition and become a digital marketing specialist in one area. Other people might take a specialized job right out of the gate. All of these fields have to come together to create a strong digital marketing campaign, and a few of the top examples are:
Search Engine Optimization
Without a doubt, search engine optimization is one of the most critical parts of digital marketing. Usually shortened to SEO, the goal of running an SEO campaign is to tailor a business's online presence to make sure that it is attractive to search engines such as Google, Yahoo, and Bing. In this manner, a strong SEO campaign will help a company rank higher for specific key terms and phrases relevant to its industry. There are many cases where someone looking for a digital marketing promotion will have to demonstrate their proficiency with SEO and Google algorithm examples before moving up the ranks.
Anyone looking to take digital marketing jobs or build a digital marketing strategy will have to know about the various factors that will impact how a company or business might rank for specific terms. Some of the key factors that are going to influence rankings when it comes to an SEO campaign are:
The density of the keywords regarding how they are distributed among headers, titles, tags, and the body of certain types of content.
How well the various images and videos are tagged throughout the website and its subpages.
How much traffic is being routed to that website regularly, and what the bounce rate of the website might be.
The responsiveness of the website, meaning how quickly the page loads when someone clicks on the URL.
Whether or not the website is posting new, regular content frequently.
How relevant the content is to the needs of the person conducting the search.
What the backlink campaign of the website looks like.
Anyone with a digital marketing degree will have to learn about SEO basics and how to run an SEO campaign. Simultaneously, there are many new developments in SEO, leading to the development of specific niches in SEO itself. Therefore, it is critical to keep up with these niches, such as local SEO. Local SEO is the practice of structuring an online presence to rank well for local searches. If someone is conducting a local search, the search engine will track the IP address and pull up relevant local area searches. Some of the keys that force search engines to pull up local searches include:
Any search with the words "near me" in them
Any searches that have a zip code in them
All searches that use a state name, county name, city name, or town name
With this in mind, it is evident that local SEO is growing quickly and remains an essential topic in the future.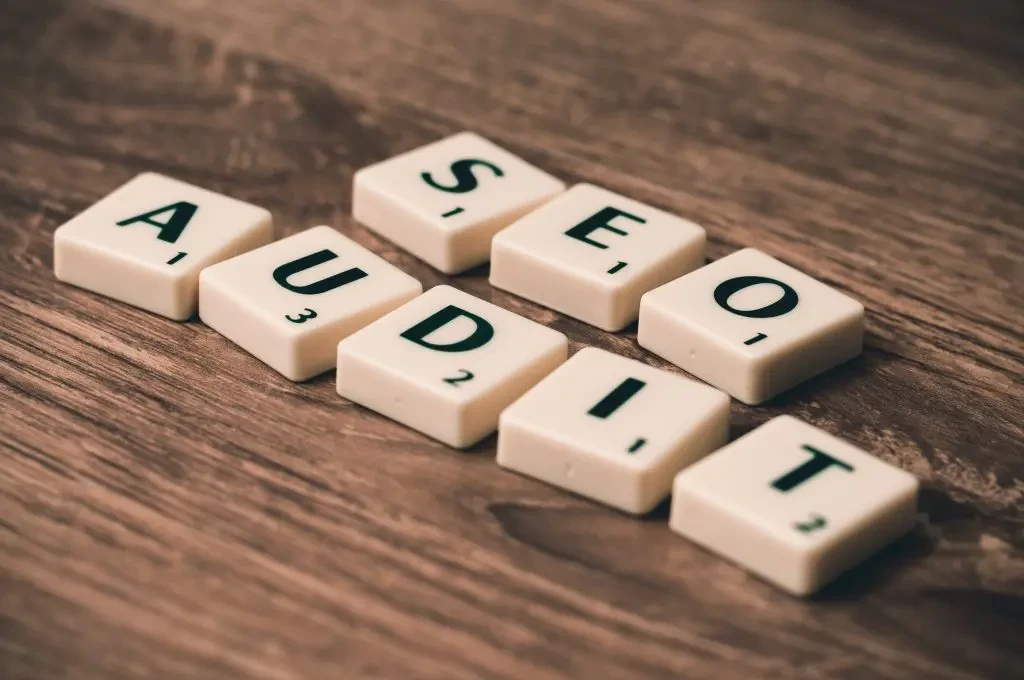 Search Engine Marketing
When it comes to digital marketing, search engine marketing is one of the most significant fields. While SEO is tailored toward figuring out how to rank highly for specific keywords and phrases, search engine marketing (SEM) will focus on applying those topics and how to make them happen for the company. Numerous components will play a role in an SEM campaign's success, including SEO and links, paid ads, and more. Anything that has to do with search engines is going to be handled by SEM. A professional who works in the world of SEM will have to have foundational skills in various areas when it comes to digital marketing.
Therefore, many digital marketing professionals will start off working with SEM before moving to more specialized areas. It is essential for everyone who works in digital marketing to understand SEM's various parts and work together. This will help them do their job even better when they move to other areas of the digital marketing spectrum. They will then be able to apply these skills more productively for the company and its marketing campaign.
Content Marketing
When it comes to digital marketing, one of the most critical parts is content marketing. If SEO is building a digital marketing campaign focused on search engines, content marketing involves creating a digital marketing campaign that focuses on the user. Some of the top forms of content marketing include:
Videos: Videos are one of the hot forms of content marketing today. People are much more likely to watch a video than read a wall of text that might be published in an article.
Blog Posts: Of course, blog posts are still among the most critical types of content marketing. This is a great way to get some keywords on the site and drive traffic to various pages throughout the website itself.
Podcasts: With so many people on the go today, many of them listen to podcasts in the car. This is one of the top ways that companies can reach their followers in today's world.
Images: Images are always going to be necessary. When they are structured and edited appropriately and have the right tags, they can reach search engines and users.
Infographics: These are images that often contain a series of steps or stats. They are helpful because they provide the same information as an article or blog post yet present it in a more easily digestible format.
All digital marketing professionals need to understand content marketing and how they can reach potential customers. When content marketing is done well, this is a great way to increase organic traffic flowing to a company's website.
Social Media Marketing
There are hundreds of millions of people who use social media everyday. Therefore, social media marketing is one of the keys when it comes to digital marketing. With countless social media platforms out there, it is essential to make sure the businesses understand how to use these platforms to reach their followers quickly. This is where a digital marketing specialist is helpful.
The user base when it comes to each social media platform is a bit different. Therefore, businesses do not have to have a presence on every platform, but they need to have a profile on more than one. Given that it is free for most users, including businesses, creating a social media profile is a cost-effective digital marketing strategy. Furthermore, when companies interact with their followers on social media, they imbue them with a sense of loyalty and encourage them to return for future purposes. This is another area in which digital marketing professionals can be helpful.
Conversion Rate Optimization
For those who are looking to build a career in digital marketing, they need to have an understanding of something called conversions. Conversions occur when a potential customer or current customer takes an action desired by the company. While every company wants to drive its revenue forward, conversions do not always have to be product sales. Some examples of conversions include subscribing to an email list, following a social media profile, or sharing their contact information.
This is where conversion rate optimization is essential. This involves looking at the numbers and seeing what proportion of people exposed to an ad from a digital marketing campaign take the desired action. This rate is crucial because it reflects its ROI from that investment in their digital marketing campaign. Someone who specializes in this area will be increasing the ROI of the digital marketing strategy.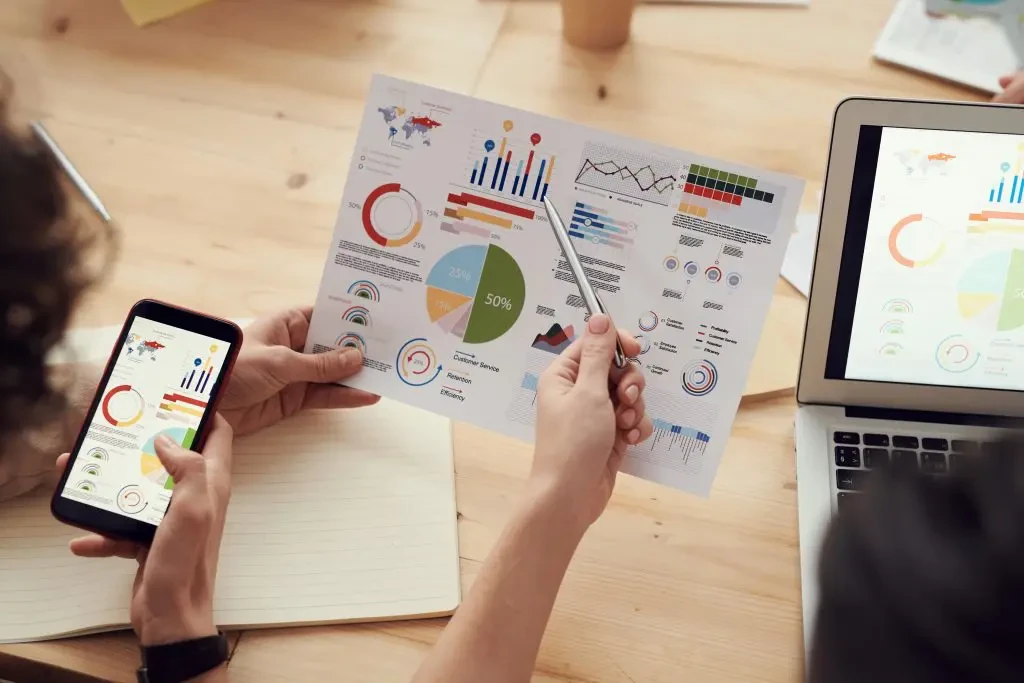 Email Marketing
Email indeed was one of the first forms of digital communication to be invented; however, it remains one of the most important even to this day. Furthermore, it is easy to argue that this communication method is even more critical than it was in the past. Today, most people get their email sent right to their phone. As a result, companies always have a way to communicate directly with their customers. For this reason, every business has to make sure that they are getting the most out of their email campaigns, as this is one of the essential parts of digital marketing today.
When looking at how emails can be used in digital marketing, a few possibilities start to emerge. For example, many companies use email to run something called a drip campaign. When a drip campaign is used, this is done to nurture leads. If the company has someone or a potential client trying to convert, it is possible to use tools to run an automated campaign that sends them messages over a more extended time. Eventually, this person is going to convert and turn into a sale. These emails are moving that person down the sales funnel.
The other area in which email is important has to do with communicating with those who have made a purchase online. Given that eCommerce is increasing, all companies need to make sure they have a strong online presence. This means using email to communicate with customers to keep them informed regarding orders that they might have placed recently. This includes order confirmation emails, delivery emails, account info emails, and even shipping emails. In this manner, companies can use emails to strengthen the relationships that they are building with customers who have purchased from them online.
PPC Marketing
It is also vital to cover paid search options as well. This is where pay per click marketing, usually termed PPC, is essential. When looking at SEO, which is a less expensive but long-term option, PPC is faster and costs more money.
On the other hand, one of PPC's significant advantages is that businesses are only charged for their ads when someone clicks on them. These ads are usually placed above the first result when someone is looking for a product or service, but it is tagged as a "sponsored" link. Even though some people skip over this section, not everyone will. When someone clicks on the ad, the business is charged for it, and the user is taken to a landing page.
Therefore, when it comes to a PPC campaign, its effectiveness will be judged by how often someone clicks on the ad and how often someone buys a product or converts when they hit the landing page. With this in mind, a digital marketing specialist in this field will be taking a look at the results of the PPC campaign in terms of not only clicks and conversions. The landing page is critical when it comes to this type of campaign.
Affiliate Marketing
Lastly, another critical point of digital marketing is something called affiliate marketing. Many people have become "famous" on social media, and these are individuals who have hundreds of thousands, or even millions, of followers on some of the major social media platforms. These platforms include Facebook, Instagram, Twitter, TikTok, Snapchat, and more. With affiliate marketing, the idea is that these individuals will be paid to promote the products or services of a business to their followers. If one of their followers makes a purchase, the affiliate (or influencer) will receive a commission on the sale. This is a great way for businesses and companies to reach a new target market through social media. Someone who handles affiliate marketing for a company will be responsible for looking at the results of affiliates and deciding who to maintain a contract with and how they can generate more revenue for the company.
You don't always have to be a social media influencers to start marketing as an affiliate. Many affiliates set up websites to market a product or service and use various aspects of digital marketing, like PPC and blog posts, to promote the website. Once someone hits the page and clicks a specific link, if a purchase is made, the affiliate earns a cut.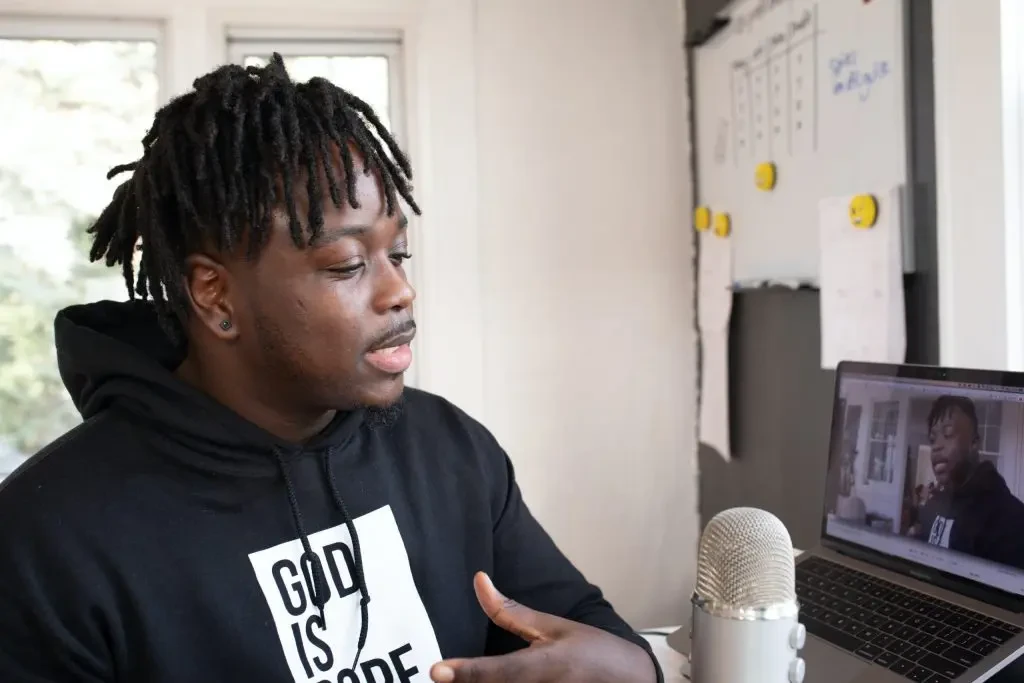 Digital Marketing Career Outlook
When it comes to digital marketing, it is clear that this is a field that has a bright future. As more people turn to the internet for help locating things they need, the career outlook of digital marketing is fantastic. These jobs will be in high demand in the future, and those who have the right training and experience will be able to compete for jobs that have a high salary. At the same time, those who are looking for a digital marketing manager salary will need to make sure they can apply these skills to their jobs in the future. That way, individuals will position themselves to move up the ranks as quickly as possible.